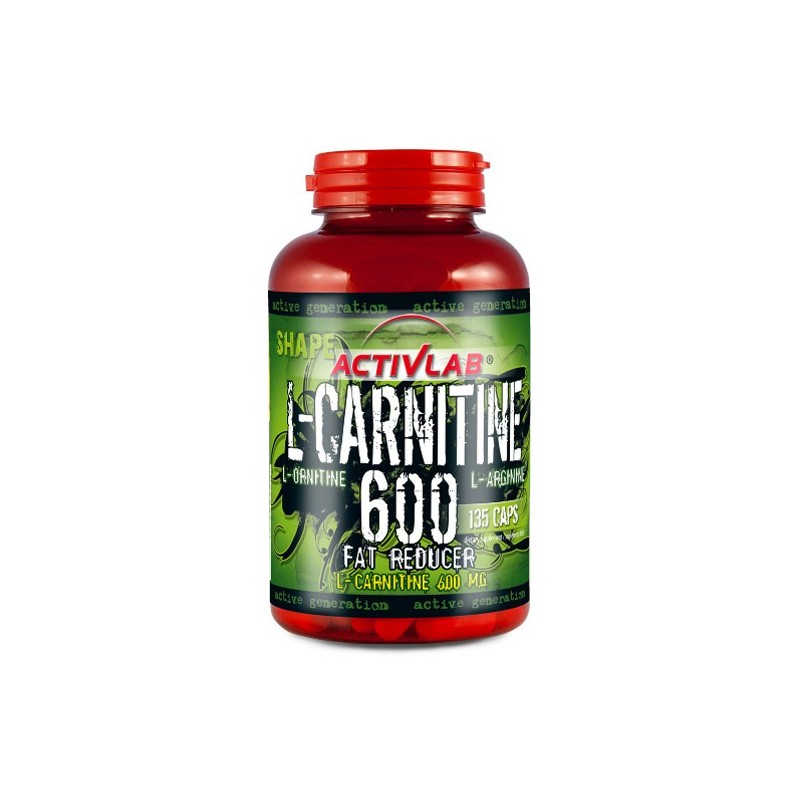  
ActivLab L-Carnitine 600 135 caps.
Reliable fat tamer: 
- Reduces body fat
- Accelerates fat metabolism
- Optimizes energetic processes
- Works anticatabolically
L-carnitine is a natural substance called vitamin BT. It is particularly important in regulating lipid levels in our body. Application of L-carnitine before exercise activates fat, making it immediately converted into energy, resulting in almost double the number of calories burned. 
Application of L-Carnitine prevents fatigue, reduces post-workout recovery time, improves efficiency and significantly reduces body fat. Increases basic training parameters such as aerobic capacity, strength, speed and muscle mass. Green tea is a natural thermogenic that raising body temperature helps burn fat. Also exhibits antioxidant and aids metabolism. The product works best when combined with physical exercise.
Supplement Facts: 
Serving Size: 1 Capsule
Servings Per Container: 135
Amount Per Serving: 
L-carnitine 600.0 mg
L-Arginine 54.0 mg
L-ornithine 24mg
Recommended Use: 
Take 1-2 capsules daily, best before session or preferably with a meal.