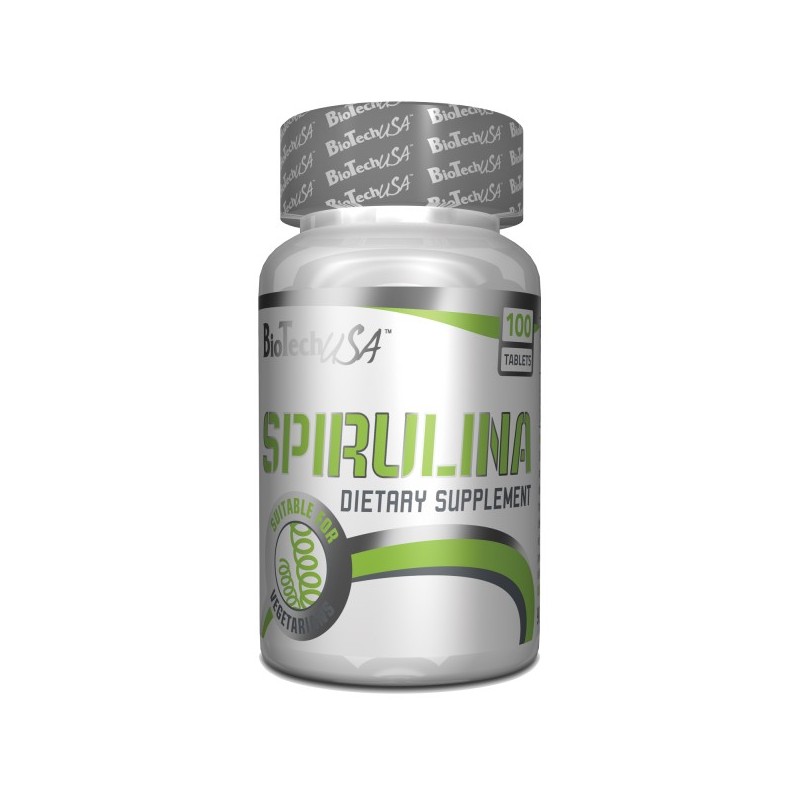  
Biotech Spirulina 100 tab.
Spirulina is a species of cyanobacteria fit for human consumption. It is one of the oldest living organisms on Earth, used already by the Aztecs as a valuable source of food. In many cultures, spirulina is still part of the regular diet.
RECOMMENDATION
: take 1-8 tablets daily with plenty of water.
STORAGE: Keep in a cool dry place.
Supplement Facts

 
 

Serving size: 1-8 tablets

 
 

Servings per container: 100-12

 
 
 

Per tablet

Per 8 tablets


 
 
 

  Spirulina content

450mg

3600mg

Beta-carotene content of Spirulina

0,675mg

5,4mg

 
 
 

Other ingredients: Spirulina platensis algae powder (450 mg / tablet), maltodextrin, anti-caking agent (silicon dioxide, magnesium stearate)
Warnings:
 Keep out of reach of children. Store bottle tightly closed between 5-30ºC (41-86ºF) and the relative humidity below 70%. Protect from heat, light and moisture. Dietary supplements may not be used as a substitute for a balanced diet and a healthy lifestyle. Do not exceed the recommended daily dosage.