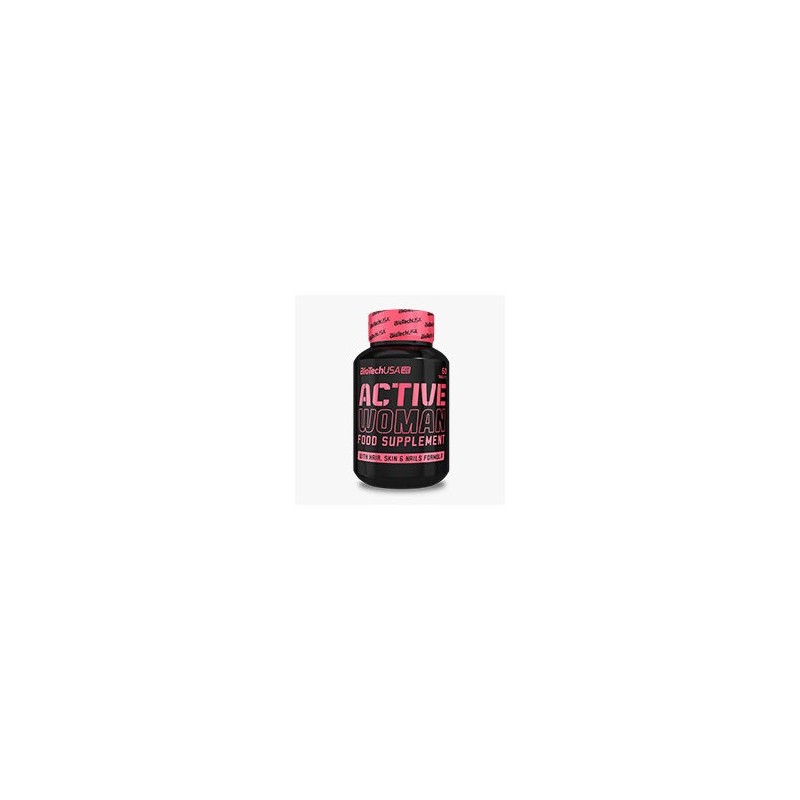  
Biotech Active Women 60 tab.
Modern and health-conscious woman: the role model of our age spending enough time for sports, outdoor activities, chooses bicycle instead of driving, takes care of her own health - that's why she chooses Active Woman which contains vital vitamins and trace elements with emphasis on hair, nails, and skin components. Like all BioTech USA products, Active Woman consists of safe and carefully selected nutrients.
The ingredients of Active Woman exert their beneficial effect in the following areas:
Hair, nails and skin
Vitamins A, B and C, as well as biotin, selenium, iodine and copper contribute to maintaining the normal condition of hair, nails and skin.
Energy
Riboflavin (B2) contributes to normal energy-yielding metabolic processes.
Bones
Vitamin D and calcium contribute to maintaining healthy, normal bones.
Immune system
Vitamins A and C, as well as selenium, zinc and iron contribute to the normal functioning of the immune system.
Antioxidant effect
Vitamins E, C and B2, as well as manganese, copper and zinc contribute to the protection of cells against oxidative stress