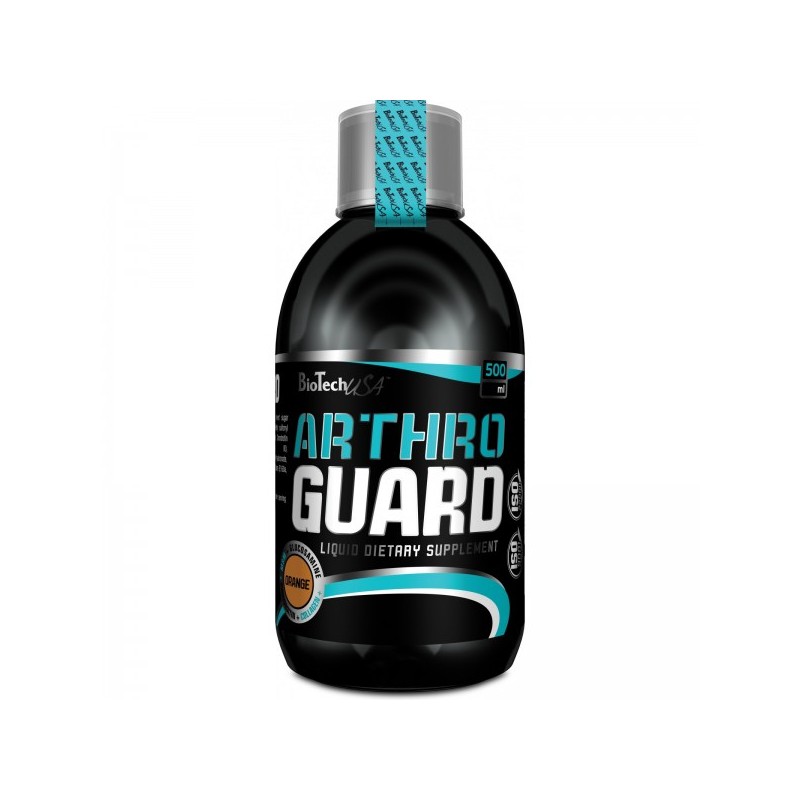  
Biotech Arthro Guard Liquid 500 ml
The Liquid member of the Arthro Guard family stands out mainly with it's well absorbable liquid form and high-dose of key ingredients like MSM, Glucosamine, Chondroitin, Collagen and Hyaluronic Acid
ARTHRO GUARD LIQUID
LIQUID DIETARY SUPPLEMENT WITH MSM, GLUCOSAMINE, CHONDROITINE, COLLAGEN AND HYALURONIC ACID.
IN 1 SERVING:
1000 mg MSM
5000 mg Hydrolyzed Collagen
800 mg Glucosamine
400 mg Chondroitin
The Liquid member of the Arthro Guard family stands out mainly with it's well absorbable liquid form and high-dose of key ingredients like MSM, Glucosamine, Chondroitin, Collagen and Hyaluronic Acid. It's power is further enhanced with Vitamin E to support the protection of cells from oxidative stress. Arthro Guard Liquid like all BioTech USA products, consists of safe and carefully selected ingredients.
 Directions: Drink one serving (30 ml) daily.
Biotech Arthro Guard Liquid