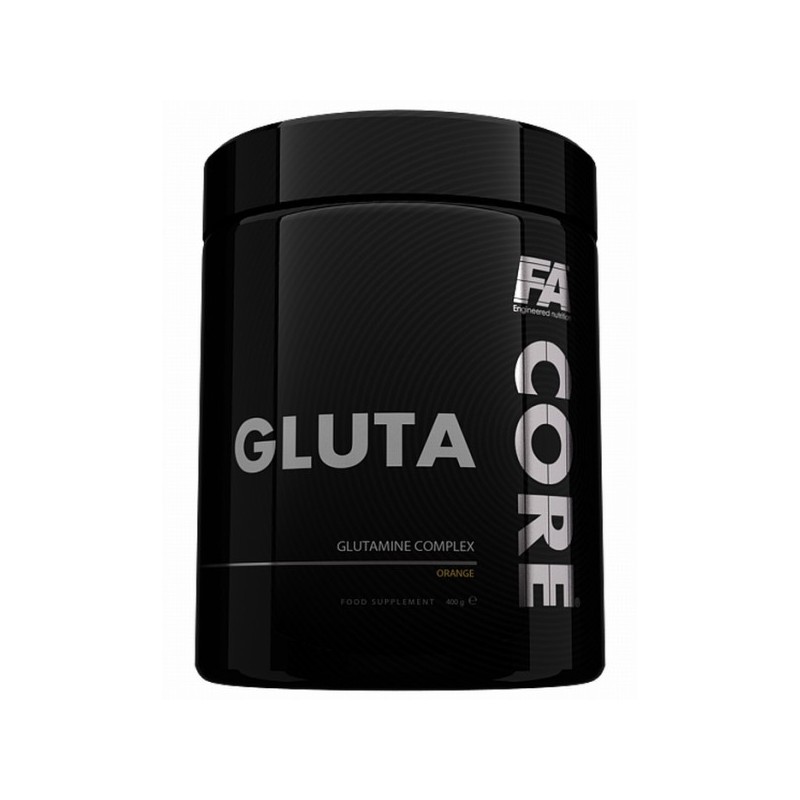  
FA Nutrition Gluta Core 400 g.
Carefully developed glutamine stack designed for advanced athletes and for recreational fitness fans. It contains the most advanced forms of glutamine with the strongest immune booster - Beta Glucan. It's the first supplement that allows you to quickly regenerate muscles after the workout, replenish muscle glycogen reservoir after endurance activity or on a calorie-restricted diet and you don't jeopardize your immunological system during long and intensive training sessions or on creatine cycle!
GlutaCore® is an universal solution: fundamental supplementation and pro-health effects in just one product!
GlutaCore® is the best L-glutamine supplement because it was thoughtfully designed. We considered every aspect of L-glutamine influence on human body, from hard working professional athlete to recreational trainers. GlutaCore® is not only for maximal anabolism and muscle mass growth. You can stack it with other Core Line supplements and enjoy theirs synergy.
Addition of B vitamins improves bioavailability and protects from deficit of those vitamins after intensive workout. Depending on dose, GlutaCore® can help you increase your muscle mass or just maintain your current conditioning by decreasing catabolic processes. It enhances post-workout recuperation and improve health by influencing immune system, detoxifying effect and improving small intestine health.
Supplement facts
1 Serving Size/ 1 Heaping Scoop: 7 g
Servings per container: 57
 
Nutrition Value

1 scoops (7g)
Vitamin B1
0,45 mg (41% RDA)
Vitamin B2
2 mg (142% RDA)
Niacin
10 mg (62% RDA)
Vitamin B6
1,5 mg (107% RDA)
Vitamin B12
3 µg (120% RDA)
L-Glutamine
3000 mg
N-acetyl-L-glutamine
1000 mg
Glutamine AKG
1000 mg
Taurine
1000 mg
Beta-1,3-glucan
100 mg
 
 
% RDA – Recommended Dietary Allowance

Ingredients: L-glutamine, N-acetyl-L-glutamine, glutamine alfaketoglutarate, taurine, dipotassium phosphate, beta-1,3-glucan, flavour, sweetener (sucralose), vitamins (nicotinamide, riboflavin, pyridoxine hydrochloride, thiamin hydrochloride, cyanocobalamin), colour (Sunset Yellow - may have an adverse effect on activity and attention in children).
* These statements have not been evaluated by the Food and Drug Administration and Ministry of Health. This product is not intended to diagnose, treat, cure, or prevent any disease. These informations are issued by the Manufacturer.