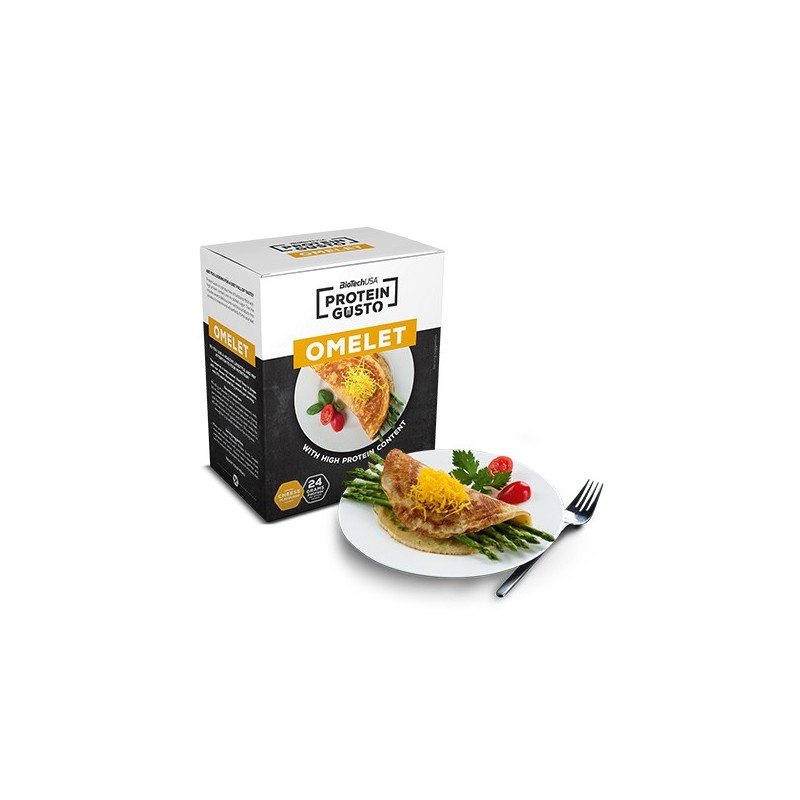  
Biotech Protein Gusto - Omelet 480 g.
We recommend Protein Gusto Omelet if you:
like delicious, quick and easy-to-prepare modern foods
don't want to give up delicious tastes even during a diet
love reform cuisine as the high-protein omelet powder can be the basis for great recipes
Are you looking for a diet full of taste? Protein Gusto is a product line of functional food with high protein content and no added sugar. The line includes several delicious and nutritious products that are easy to prepare and will perfectly fit into your diet.
High protein content with combined proteins
Low fat and carbohydrate content
With no added sugar
Quick and easy-to-prepare
Gluten-free
The perfect omelet is light, fluffy and filling, either for breakfast, lunch or dinner. And we have now prepared an even more nutritious, low-carb and low-fat version of this jolly joker dish! The high protein content (of over 20 g) of the Protein Gusto omelet powder contributes to maintaining muscles during workout, a strict diet and your everyday life. It is recommended to those suffering from gluten sensitivity as it is gluten-free, with no added sugar. It's quick and easy-to-prepare in various forms, sizes and tastes
Take it easy and stay in shape with Protein Gusto omelet powder!
Per serving (40 g):
24 g protein complex
4.2 g carbohydrate
6.8 g fat
Like all BioTechUSA products, Protein Gusto Omelet consists of safe and carefully selected ingredients.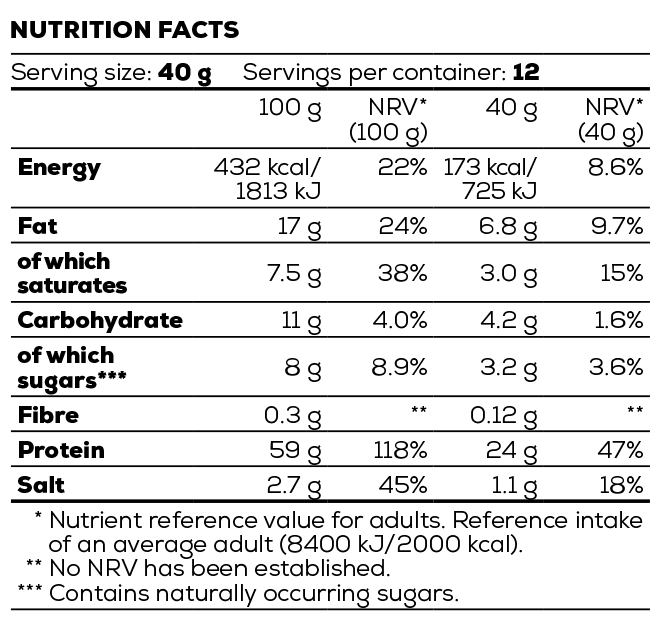 Ingredients: Gusto Protein Blend (whey protein concentrate, whole egg powder,skimmed milk powder, casein, egg white powder), palm fat, cheddar cheese powder 3%,salt, flavour enhancer (monosodium glutamate), onion powder, dried chives, raisingagent (sodium hydrogen carbonate), thickener (xanthan gum), black pepper. Made ina plant that also manufactures soy and mustard containing foods.
Directions: Mix 40 g of powder (= 4 heaped tablespoons) with 60 ml water and rest it for a minute. Heat a frying pan to medium heat, add a small amount of oil then add the batter to the pan and fry both sides for 40–60 seconds until golden brown. This amount is enough for 2–3 small omelets or for a big one.
Manufacturers
Specials

All specials
New products
Biotech Protein Gusto - Omelet