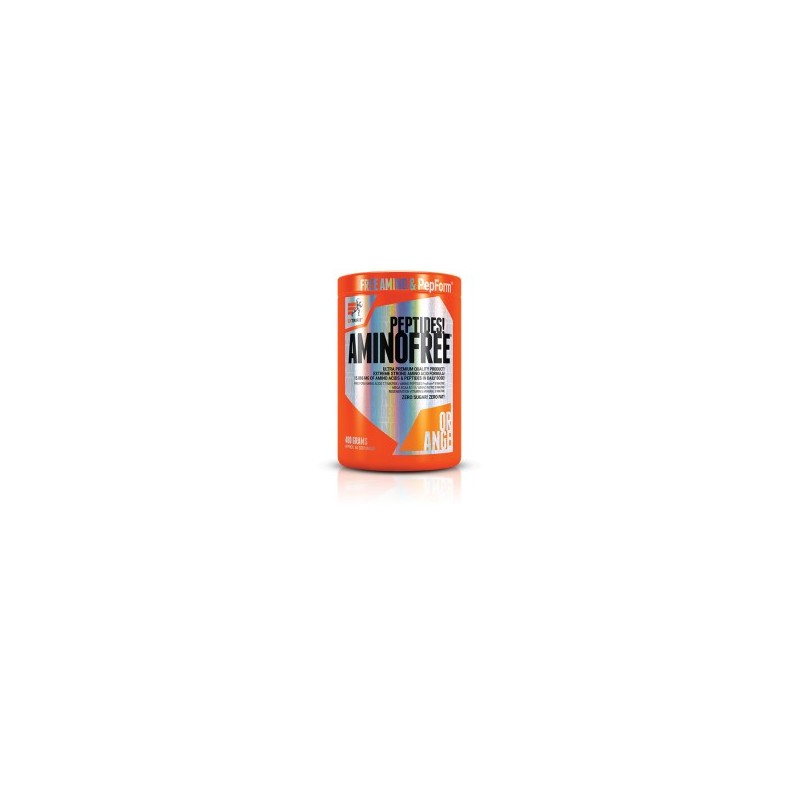  
Extrifit AminoFree 400 g.
AminoFree & Peptides is absolute novelty by Extrifit®! We want always offer you products corresponding with the latest trend and the latest findings of sports nutrition science and AminoFree is exactly such a product. It contains free form amino acids and patent pending peptides. This blend is enriched with vitamin B6 (pyridoxine) and minerals potassium and magnesium.
Free form amino acids you certainly know. This product contains mixture of free amino acids including BCAA – the daily dose contains fully 5000 mg, glutamine - the daily dose contains fully 3000 mg, amino acids with specific effect, f.e. muscle pumping, as arginine and citrulline are, also beta alanine and other important amino acids.