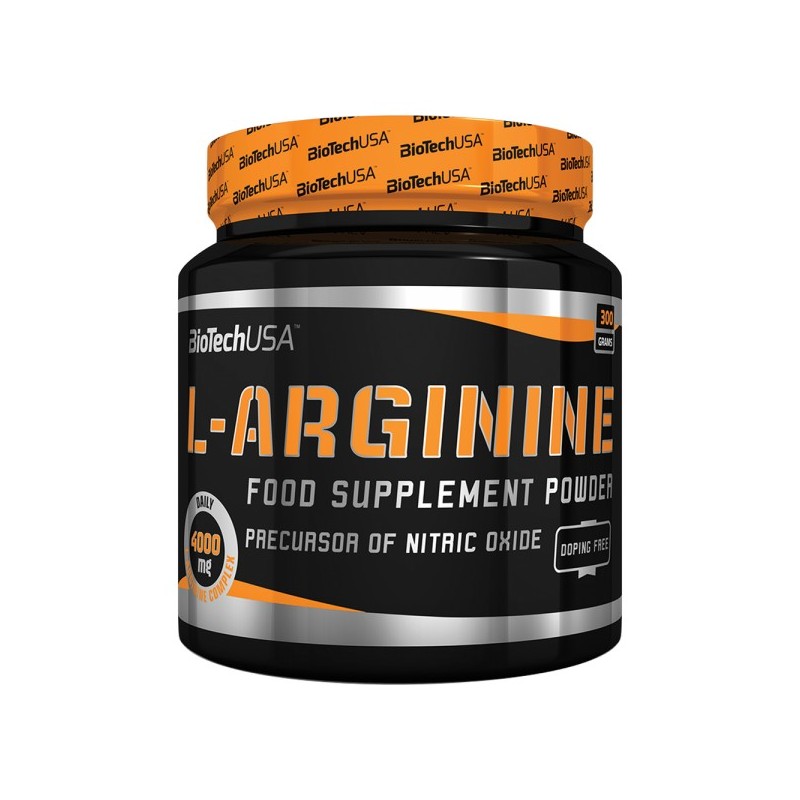  
Biotech L-Arginine 300 g.
The conditionally essential L-Arginine Amino Acid is precursor of Nitric Oxide.

RECOMMENDATION: for one serving mix 2 grams (half scoop or half tablespoon) of product with 400ml water or beverage. Take two servings per day.

NET WEIGHT: 300 grams

STORAGE: Keep in a cool dry place.   
Nutritional Information
Supplement Facts

Serving size: 2g

Servings Per Container 75

 
Per 2g

Per 4g

L-Arginine Complex
2000mg
4000mg

Ingredients: L-arginine complex (L-arginine, L-arginine AKG, L-arginine HCl).
Warnings: Consult a physician prior to use if you have any medical condition. This product is not intended to diagnose, treat, cure, or prevent any disease. For use as a dietary supplement only. This product is not intended to replace a varied and balanced nutrition. Keep out of reach of children. Store in a cool, dry place.